Electrical Contractor Dust Containment
Electrical contractors are often in need of a way to provide service while maintaining a clean environment and the Bio Cart is the perfect answer.  Replacing lights or ballasts is quick, when you have a quick way to isolate the ceiling light fixture.
Running a new wire may require having access to both ends and the middle of that wires route.  Setting up isolation 3 or more times must be quick and simple to minimize the disruption to normal activities.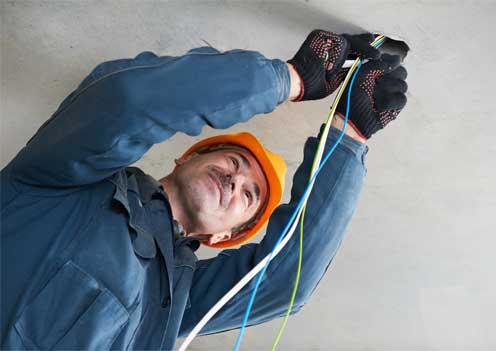 BACK TO APPLICATIONS PAGE