Bio Cart Features
---
HEPA Filtration | Power Lift | Locking Casters | Bellows | Extension Ladder | Included Extras | Pre-Filters
---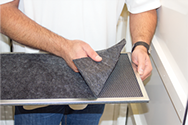 Electrostatic pre-filter and odor adsorbing carbon pad in the air scrubber.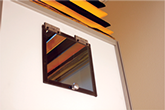 Convenient pass through window ensures controlled access.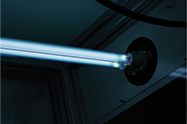 UVC/UVGI above the HEPA filter for an added measure of protection from biological contaminants.
---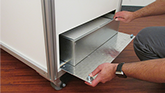 HEPA replacement via exterior door.  Interlock on HEPA door to stop blower motor and turn off UVC/UVGI lights when opened.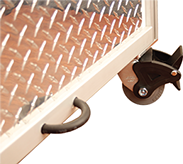 Swivel casters on all 4 corners allow one technician to maneuver through tight areas or long halls.


Built in, 3 stage extension ladder that can be transported through doors and elevators without being removed.
---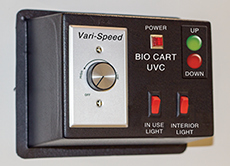 The expanding and collapsing bellows are operated by a power lift and maintain negative pressure in the work area at all heights without "billowing" into the cart when the air scrubber is turned on.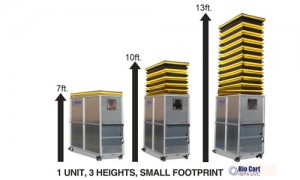 One Size Fits All; the Bio Cart's clever design eliminates the need for various model sizes. 
Stands 6.5 feet when bellows are collapsed and can reach a max height of 13 feet with the bellows fully extended.
*Specifications are subject to change without notice.