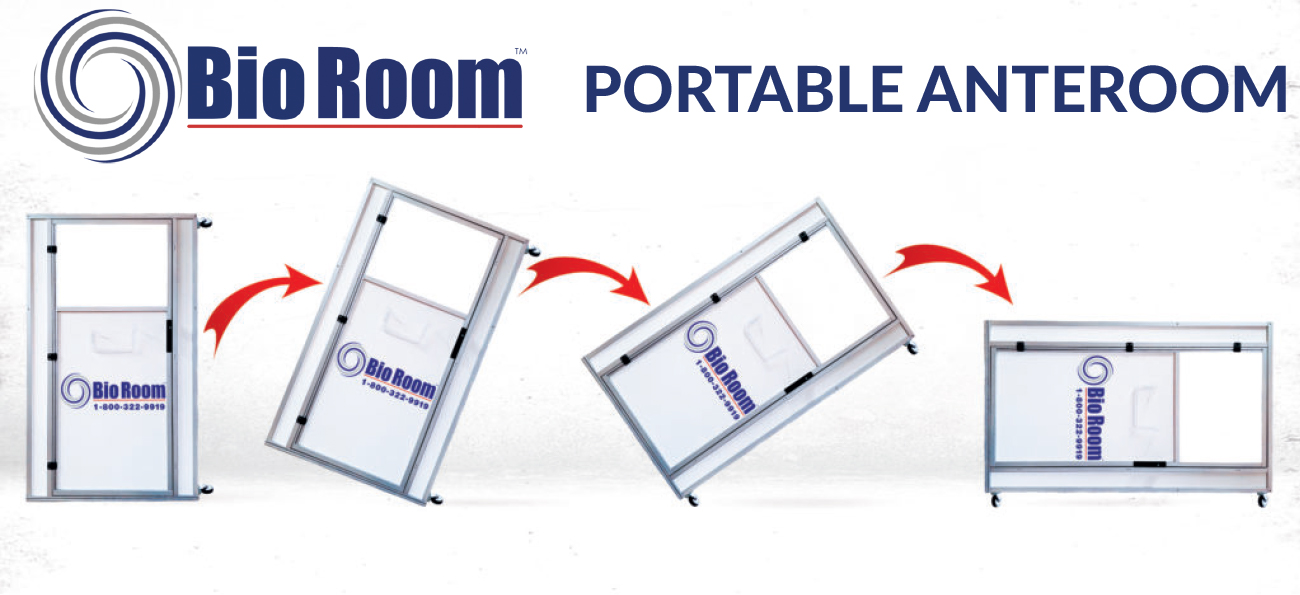 THE BIO ROOM &
BIO AIR SCRUBBER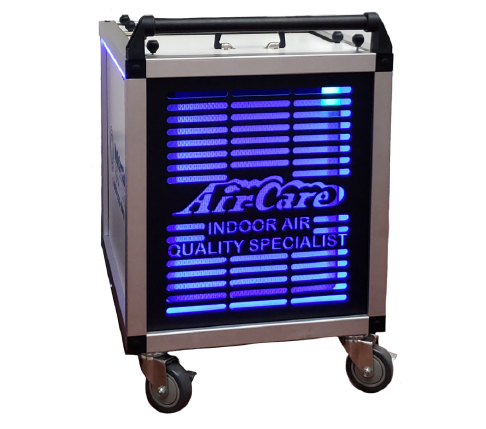 THE BIO AIR SCRUBBER
HEPA FILTRATION OF 99.97% at .3 MICRONS.
In-Corridor Anteroom or Abatement Door Is Used to Create A Temporary Emergency Barrier to Secure or Isolate an Area from Infectious Patients for Healthcare Facilities, or Asbestos & Lead Contaminants in Construction Zoned Areas.
Used in Conjunction with the Bio Room to clean the air as well as create positive or negative air pressure containment areas for job sites that are in confined spaces, consist of mold or asbestos and in lead abatement or remediation, commercial sites and medical facilities to name a few.
The Bio Room Portable Anteroom Door was designed for temporary emergency use as an in-corridor anteroom to provide transitional barrier space and maintain a proper pressure sealed state between a patient room, facility area, or pharmacy clean room and the corridor. It is ideal for use in surge capacity applications where infectious patients or any area needing containment may require short term isolation in rooms.
There are many terms used for Anterooms. Common terms used for example are Antechamber, Entryway Room, Narthex, Entrance Hall, or Waiting Room Entry. The Bio Room was designed to be versatile enough to use for any Anteroom need. It is Heavy Duty and yet easy to set-up and take down.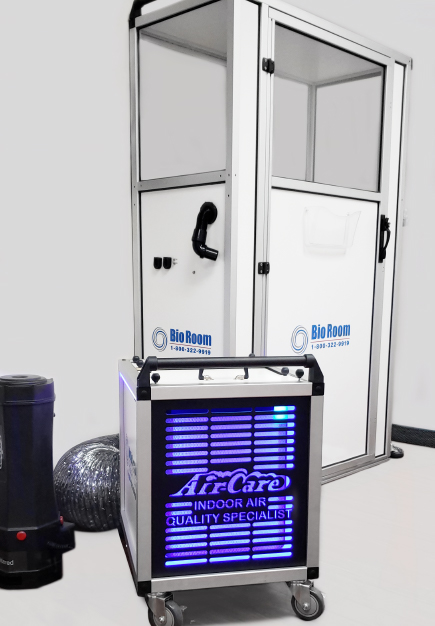 THE MOST ADVANCED DUST
CONTAINMENT SYSTEM AVAILABLE!
The Bio Room was designed to be used as an Anteroom or Antechamber. It is a Temporary Room Isolation Module for entryways, vestibules, lobbies, foyers, clean rooms or outer rooms into any area undergoing maintenance, renovation, or construction, containment, and emergency preparedness.
The Bio Room is the most advanced & innovative Abatement Door available on the market today. It easily installs in just a few minutes and Includes Premium Features that will help provide total room isolation & containment to mitigate patient risk from contaminants and dust.
The Bio Air Scrubber is an external negative air machine adapter that connects on either side of the Bio Room enclosure and provides adequate air filtration, dust collection and infection control as an added measure of protection.
• Bio Air Scrubber
• Bio HEPA VAC & Attachments
• Scrubber Attachments
• Keyed Door Lock
• Mobility Casters
• Door Handles
• Document Holder
• Interior Lighting
• Magnetic Interface
• 3-Prong Power Inlet
• Removeable Ramps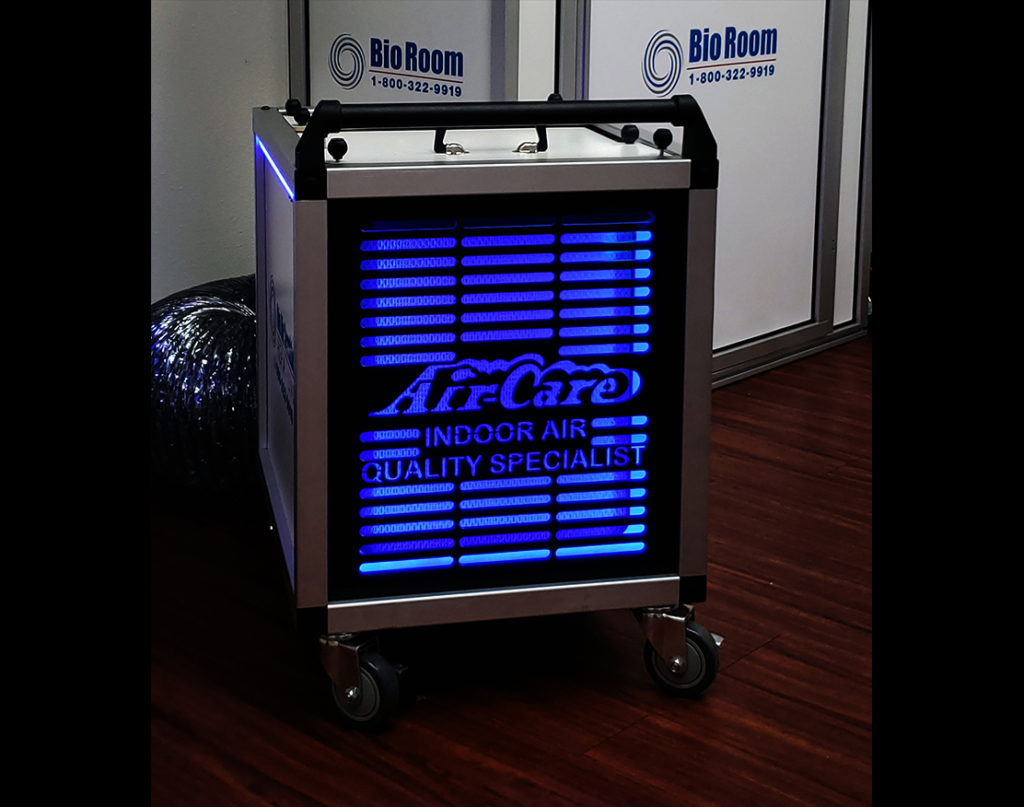 Bio Air Scrubber 12" Air Scrubber connections on both sides of Bio Room.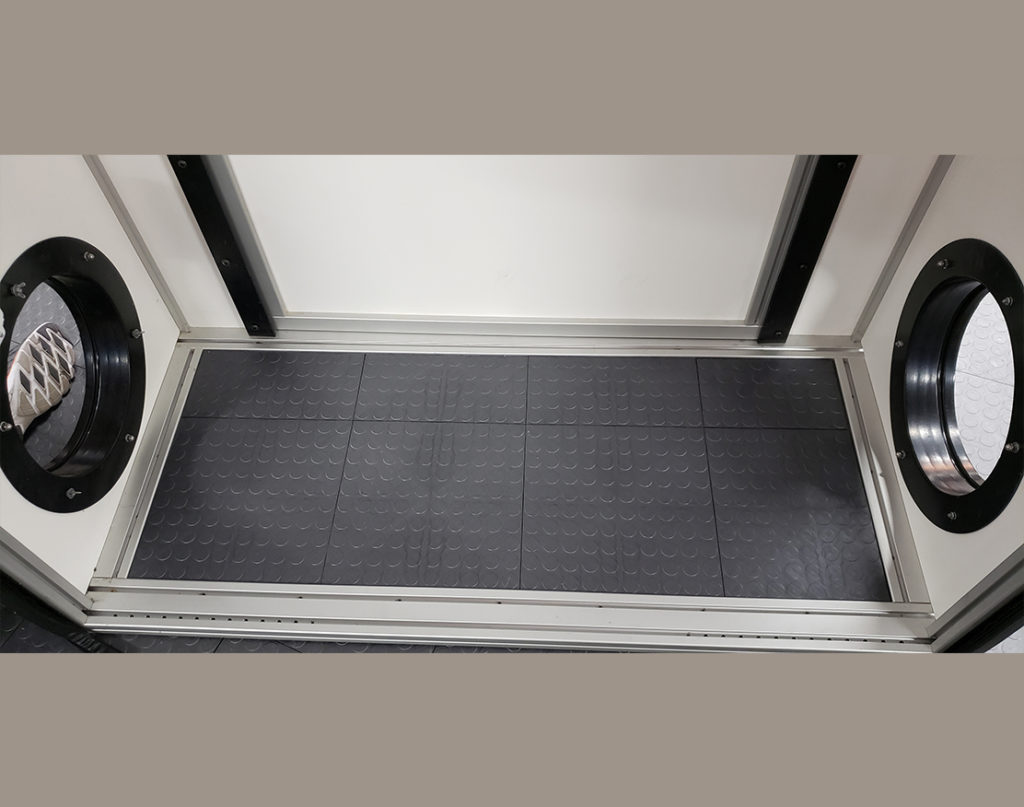 • 2 Scrubber Attachments located inside Bio Room.
• Easy to Clean Industrial Flooring.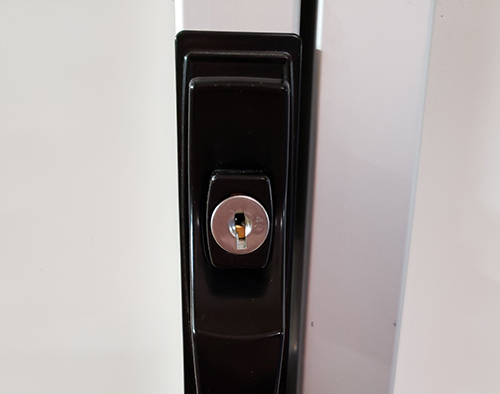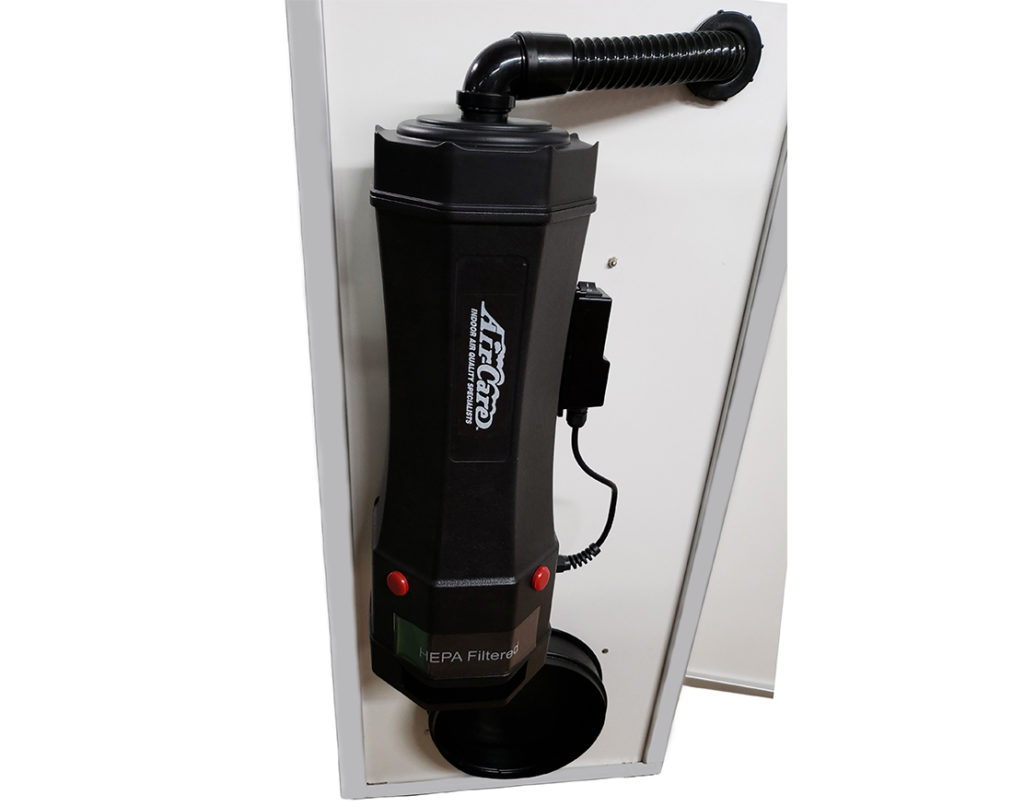 Bio HEPA Vac Vacuum Ports are located on the inside & outside of the Bio Room.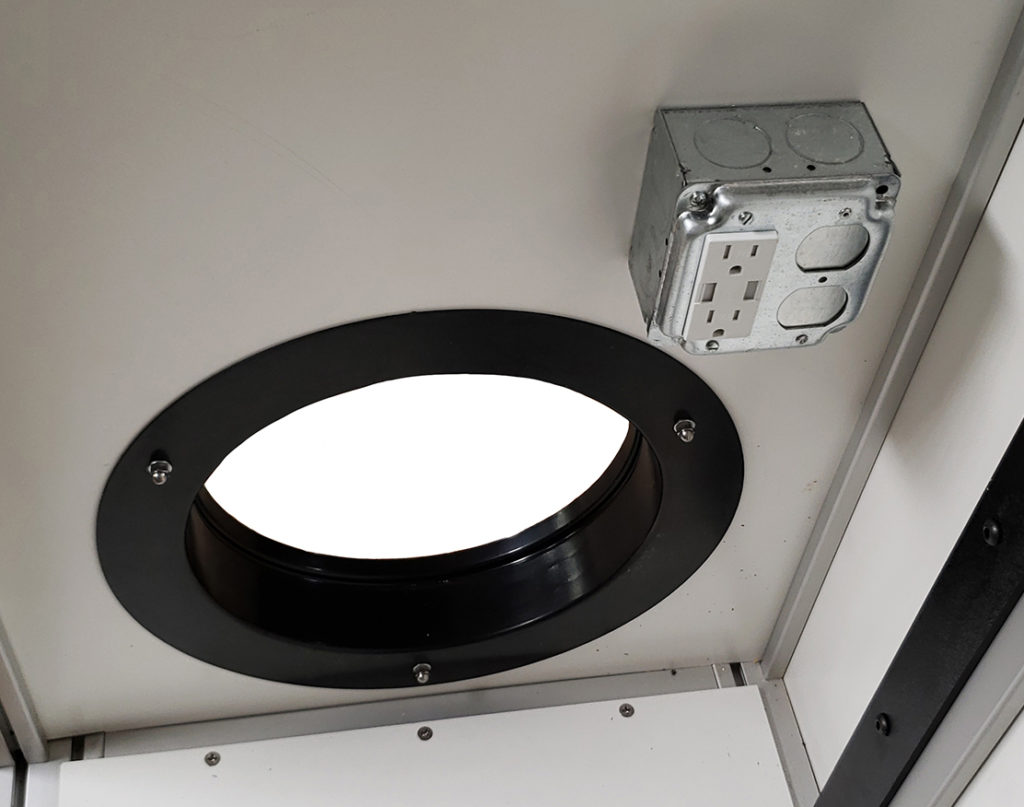 • 3-Prong Power Inlet
• Receptacle Box with 5 Volt USB Charger Port.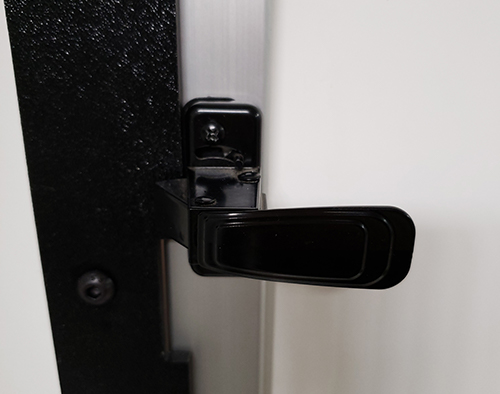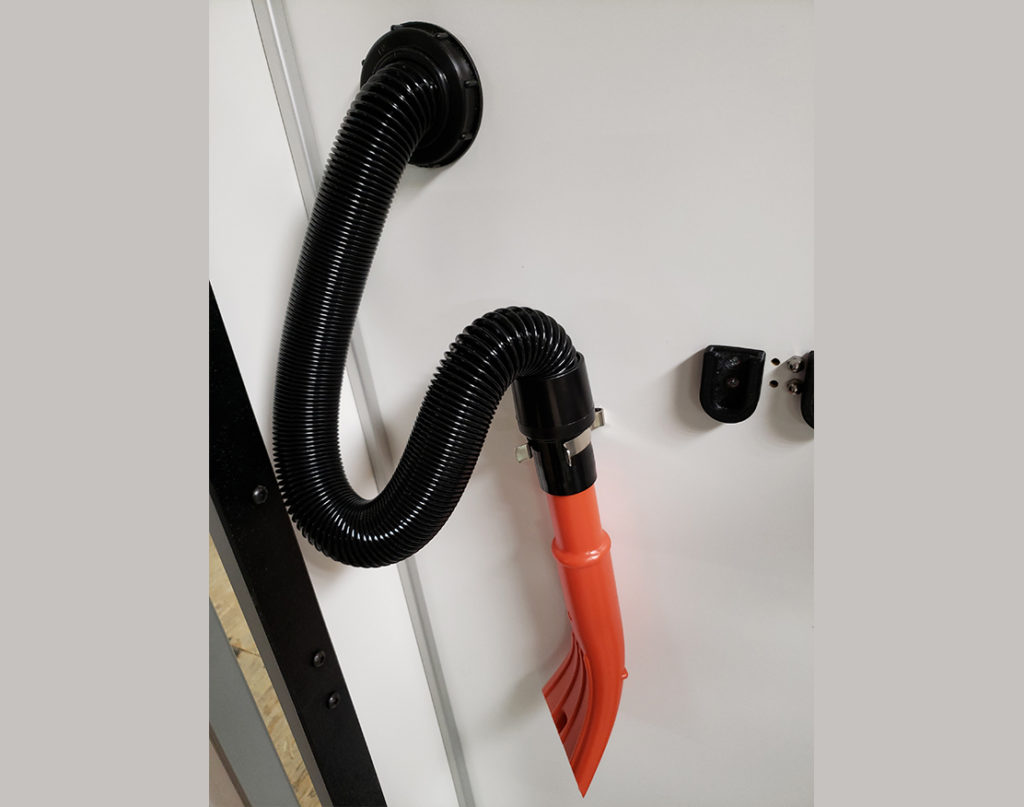 Bio HEPA Vac Attachment Tube & Nozzle.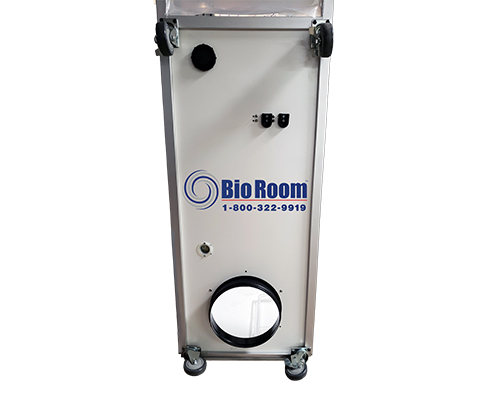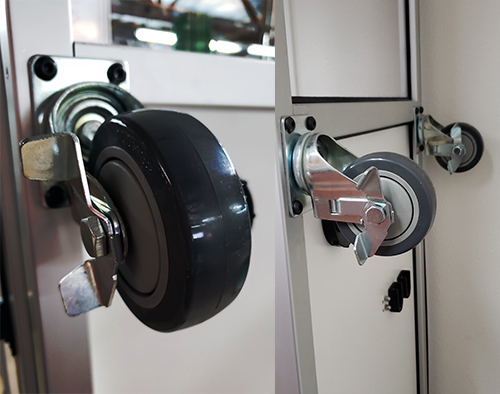 Built-In Mobility Casters.
The Bio Room is a heavy-duty, magnetically sealing Portable Dust Containment Cart that is used in Abatement & Remediation projects.
For example projects that need containment such as, Cable or Wire Installation, Plumbing Repairs, HVAC Projects, General Above Ceiling Maintenance, & Pneumatic Tubing Installation or Repair
From the Industry Leaders in Indoor Air Quality.  Dust Control Equipment and Containment Barriers create a cleaner, healthier environment.
In situations where Water & Fire Damage Restoration and Mold Remediation is needed.
From the Industry Leaders in Indoor Air Quality. We have over 30 yrs. of experience in the technologies and advancements of manufacturing Air Duct Cleaning Equipment and Tools.
The Bio Room & Bio Air Scrubber are effective tools in Isolating and containing particles released into the air during Healthcare Construction, Building Maintenance, Duct Work, Renovations and Repairs.
The Bio Room is the most convenient & cost effective way to maintain CDC Compliant Surge Patient Isolation Capacity in Hospitals and Healthcare Facilities.